Client Say
Location:
Home
> Client Say
The following excerpts are some of the actual feedback from our customers on our products and services. The screenshots are all from the customer's email or chat history for your reference. Many thanks for every client's support and in the meanwhile we will continue to strive to provide products and services that satisfy our customers.

Customer from Ecuador, he ordered two head cnc router machine from us.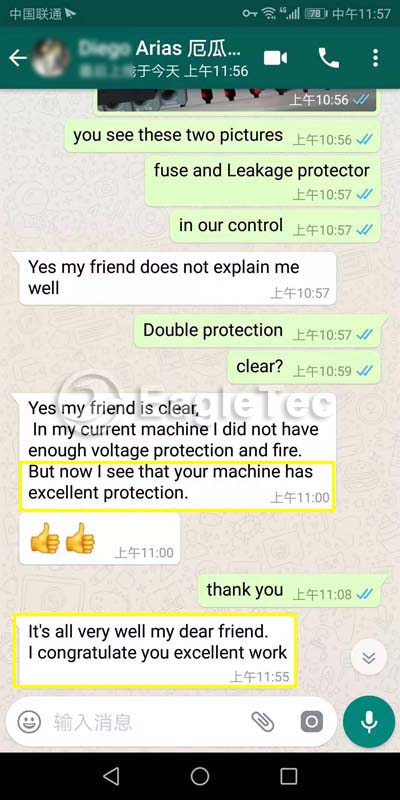 Kuwait customer comments on us: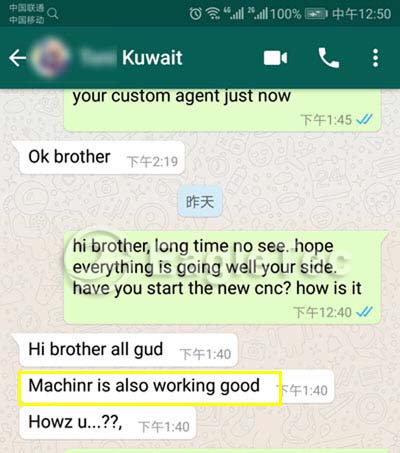 Client from Russia: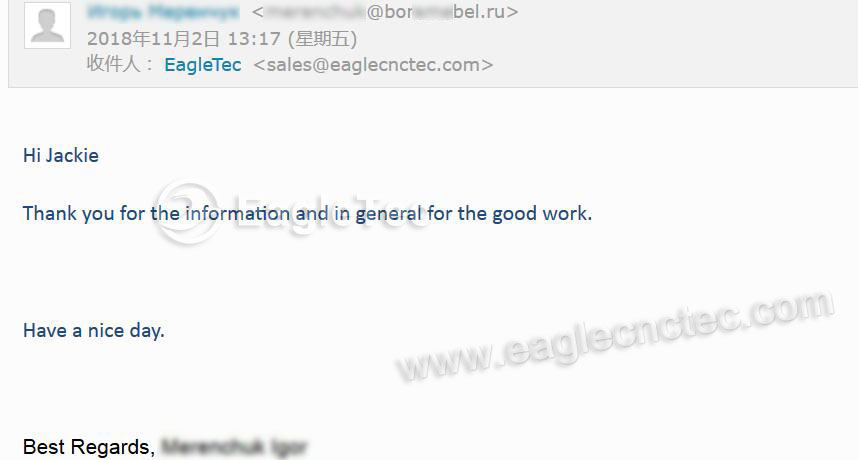 Client from Kuwait: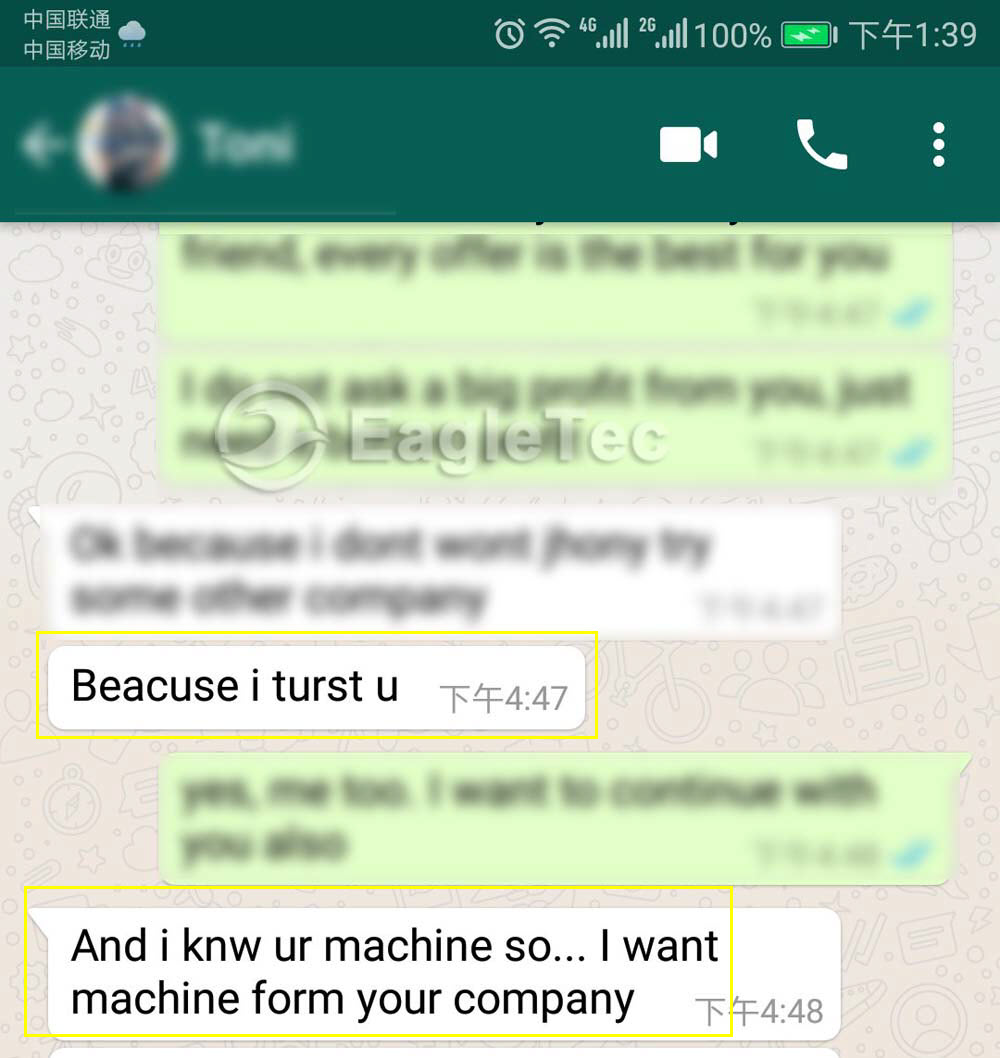 Client from Cyprus:



Client from Philippines: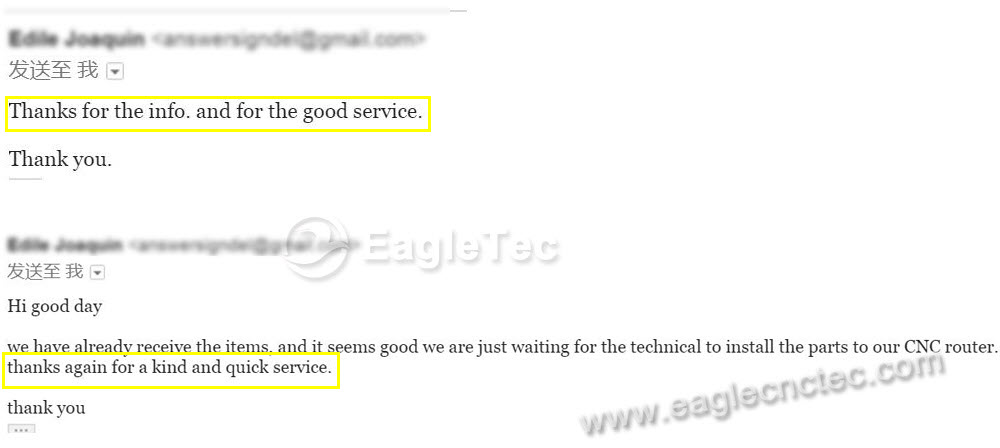 Client from Chile: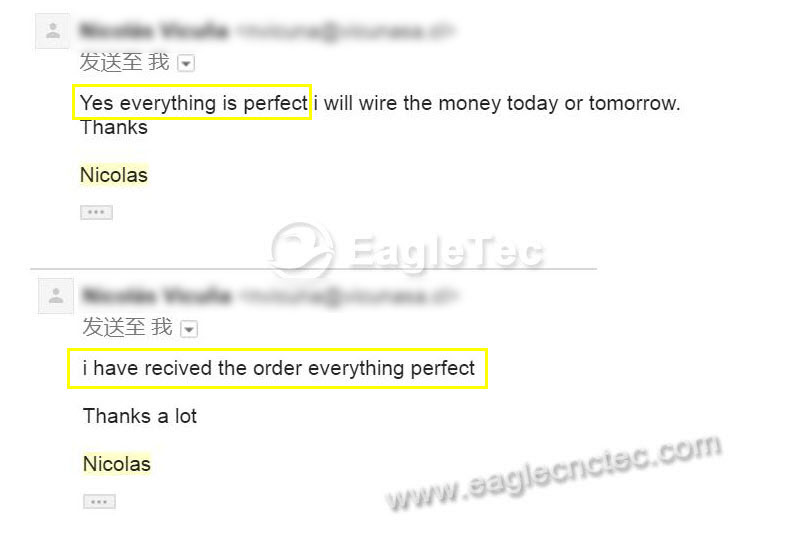 Client from Israel: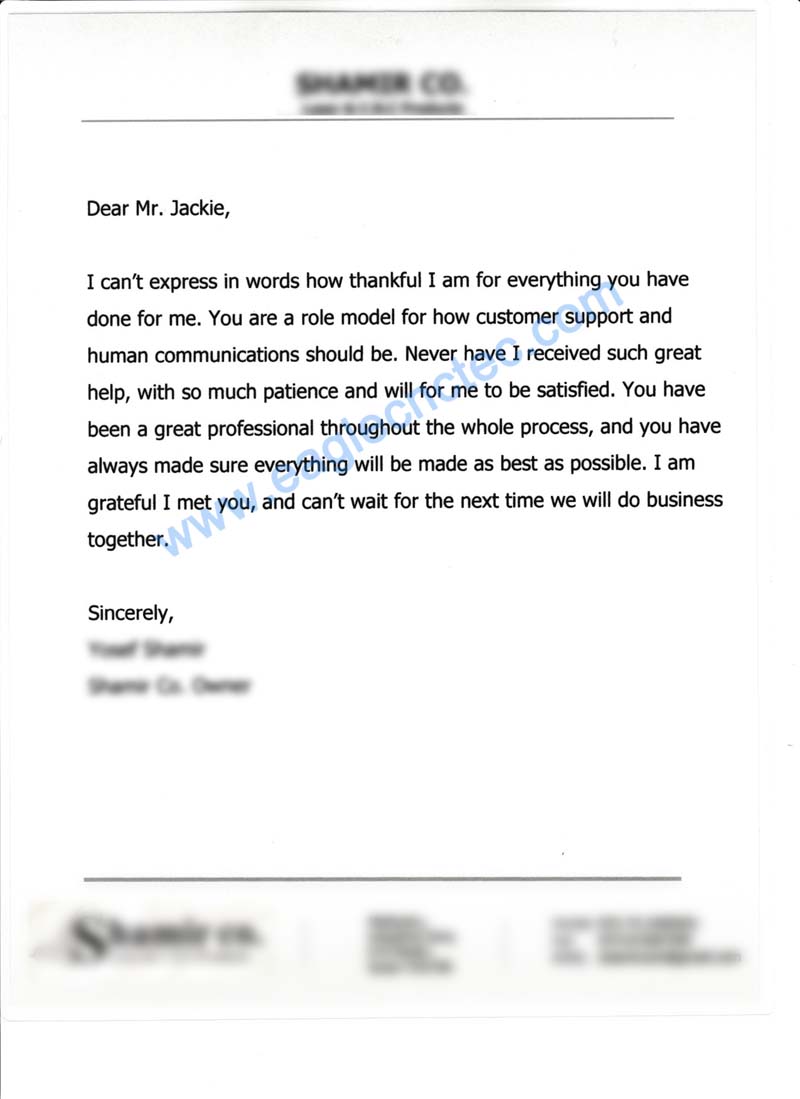 Client from Kenya who purchased machine from another supplier, and can not get technical support from them, so he goes to us for technical support. Our technician team guide him everything he needed and he is satisfied.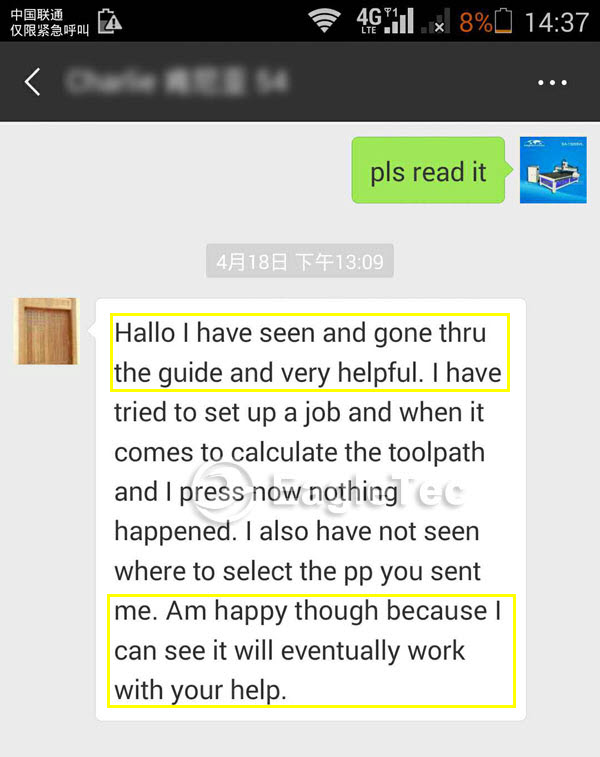 .......
FAQ.1 What is the difference of router bits grade N, A, AA and 3A ?

FAQ.2 How to choose a CNC Router according to the jobs?

FAQ.3 How to select the right configuration of your CNC Router?
FAQ.4 What need to know before buy a CNC Router
FAQ.5 CNC Router Cut Depth and Feed Speed| Beginner Guide

FAQ.6 What is the difference between AC servo and stepper motor?

FAQ.7 How To Maintain A CNC Router Machine?

FAQ.8 CNC Router Spindle Frequently Asked Questions and Solution
FAQ.9 Stone CNC Router and Wood CNC Router Difference
FAQ.10 Basic CNC Router: Frequently Asked Questions from Buyer