CNC Wood Turning Lathe is Delivery from Our Factory | Company News
This cnc wood turning lathe EA-TL1530ST, with single axis, two blades, adjustable gymbal and spindle, working size is 300mm (Dia) by 1500mm (Length), which is a solution that EagleTec build for a customer from Russia. The two blades design increases the machining speed by one time. With gymbal and spindle configuration, the machine can complete jobs of broaching and engraving. CNC wood turning lathe application includes baluster, table legs, chair legs, bed rails, baseball bat and more.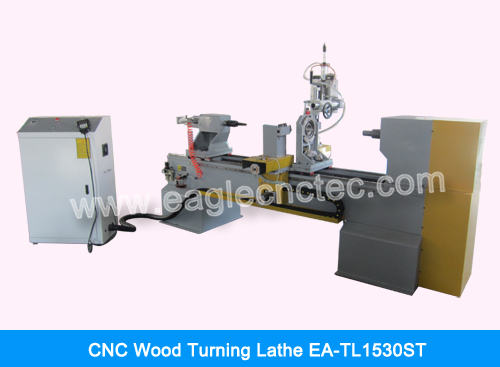 CNC Wood Turning Lathe Parameters
Model No. EA-TL1530ST (Single Axis Two Blades)
Working Diameter Range: 20mm – 300mm
Working Length Range: 100mm – 1500mm
Feeding Speed Range: 0 – 3000 rpm
Air Pressure Requirement: 0.6 – 0.8 Mpa
Turning Motor: 4.0KW three - phase asynchronous motor
Spindle Motor: 3.5KW
Power Supply Requirement: AC380V, 3Ph 4 Wires
Electric Frequency Requirement: 50Hz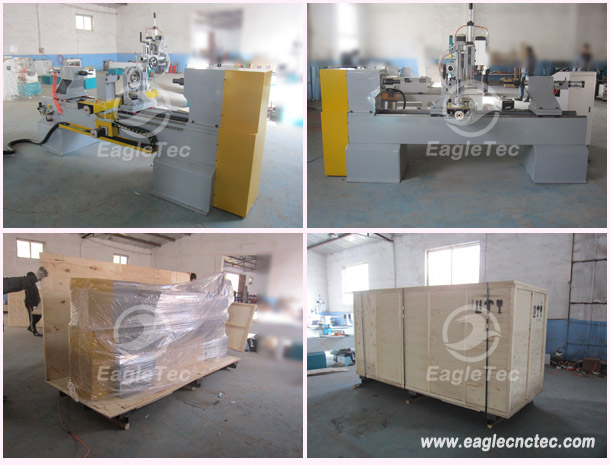 Our team is ready to be service of you. Please enquiry if you have interest.



【 Go Back 】 | 【 Print 】 | 【 Close this window 】