Thank All Customers Support in The Past Year
With the new year 2018 coming, we take this opportunity to thank all our old and new customers first for their efforts and support in the past year! Your support is the impetus for us to move forward and make our product & service better and better.
From all staff of EagleTec, we wish you and your family have a happy new year and good luck in 2018; wish your business better and better in 2018!
May the joy and happiness around you and your family today and always. Let's go ahead together in 2018!
Best Wishes,
All members of Jinan EagleTec CNC Machinery Co.,Ltd.
https://www.eaglecnctec.com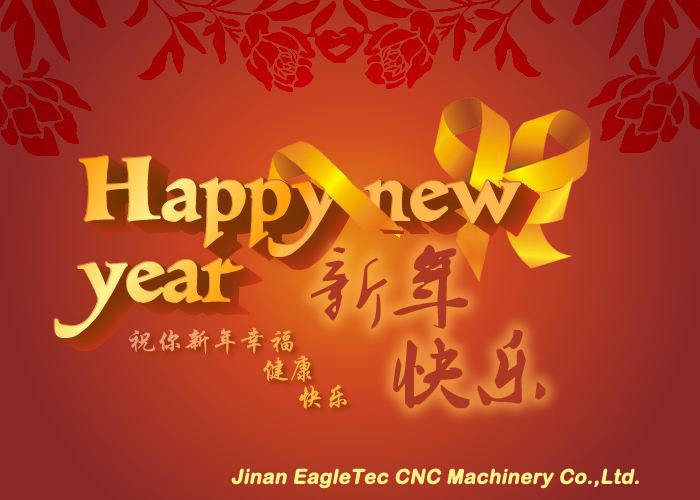 【 Go Back 】 | 【 Print 】 | 【 Close this window 】